London, 07 March 2019

Media I.M. Incorporated, the London-based content distribution company that specialises in premium animation and family entertainment, has closed a string of deals in China for its hit pre-school animation Sunny Bunnies (78 x 3.5 mins).
Alibaba's video giant Youku — China's second-largest OTT player — has licenced two seasons of the hit Belarus animation, which is now on air in more than 160 territories. Under the deal, which starts this month, Youku has taken the VOD rights for PCs, tablets, mobile phones, OTT and set-top boxes.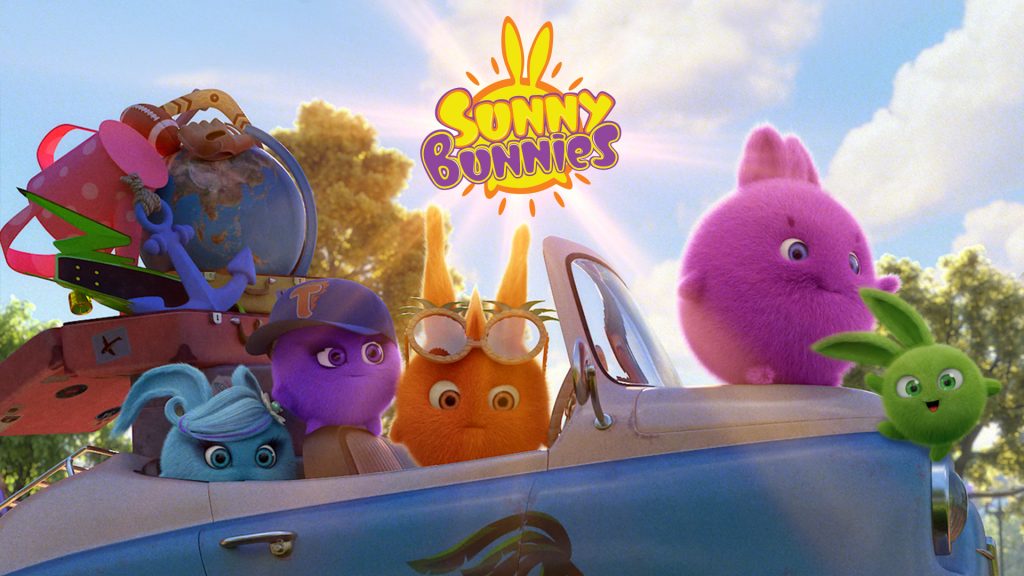 Another VOD deal with Mango TV will see season one of Sunny Bunnies air on the Hunan TV-owned SVOD platform, as well as on its PC, mobile and IPTV propositions. Mango TV, which is also relicensing season two the show, has held the Chinese AVOD rights for seasons two and three since January 2018. In less than a year, Sunny Bunnies has generated more than 1.3 billion views across Mango TV's PC, mobile, OTT and IPTV platforms.
In a third major deal with a Chinese multinational, the world's second-largest smartphone-maker, Huawei, has taken the VOD rights for seasons one and two of Sunny Bunnies, to be used on their handsets in Italy and Spain.
Produced by Digital Light Studio, the Sunny Bunnies are five beaming balls that can appear anywhere there is a source of light, from sunshine to moonlight. In each episode, the cheeky creatures bring their fun and games to a different location — a circus, a sports stadium, a park — embarking on mischievous adventures and spreading laughter and happiness. And at the end of every episode, the fun continues with a collection of bloopers. The studio has now started the production of Season 4 of the series.
Media I.M. co-founder Irina Nazarenko said: "The Sunny Bunnies' super-power is to make everybody, everywhere fall in love with them. The fact that the Bunnies generated over a billion views for Mango TV in less than a year — an impressive figure even by Chinese standards — reconfirms that this is a once-in-a-generation show with truly global appeal. As everybody in our industry knows, China is a tough market to crack. Unless, of course, you're the Sunny Bunnies."
In other Sunny Bunnies news, Nine Network Australia licensed all three seasons of the show for its free-to-air Go!Kids block on platform 9Go!. The show debuted in Australia in September. A further deal for Sunny Bunnies has also been closed with Trans7 Indonesia. The free-to-air broadcaster is currently airing all three seasons of the show on their kids' block.
About Media I.M.
Media I.M. Incorporated, launched in April 2014 by former Viacom International Media Networks executives Maria Ufland and Irina Nazarenko, is an international content distribution company specialising in the sale of premium family entertainment and animation to both linear and non-linear platforms. The London-based operation has forged exclusive distribution agreements with several of Europe and Russia's top animation producers, including Bionaut Films, Studio Atria, Da Animation Studio, Studio Nebo and Digital Light Studio.
Media I.M. is active in pre-sales and identifying co-production and product licensing partners for its animation brands, which include Sunny Bunnies, Robodz, The Bubbles, Rosa and Dara and Their Great Adventures and Flying Animals. The company's boutique approach gives it the flexibility to develop 360-degree opportunities around each property to deliver maximum value to both producers and licensees.
For further information on Media I.M., please contact:
Cheryl Clarke at Mushroom Media on:
Tel: +44 (0)7939554109
E: cheryl@mushroom-media.co.uk